Cinnamon Roll French Toast Casserole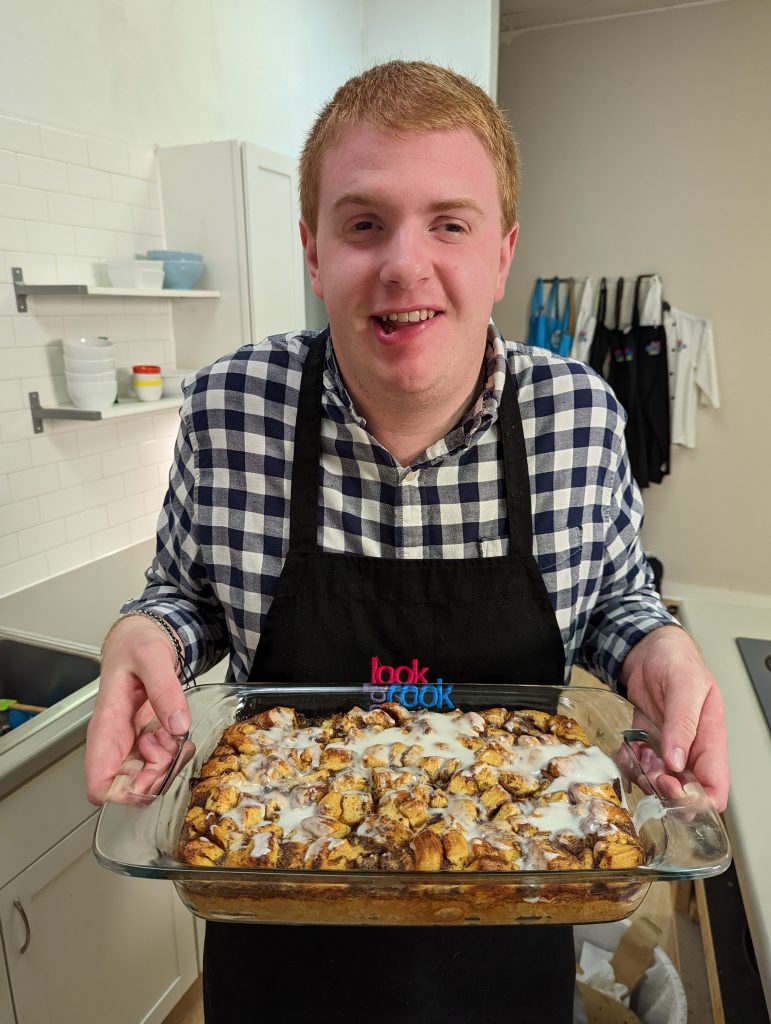 We're all looking for a few easy things to make during the holidays, right? Well, this casserole is about as easy as it gets. Not too sweet, it's perfect for Thanksgiving or Christmas breakfast, and can be made the night before — just wake and bake!
Cinnamon Roll French Toast Casserole
Serves 8; takes about 45 minutes to assemble and bake
2 tubes (12.5 ounces each) refrigerated cinnamon rolls with icing
4 tablespoons butter
6 eggs
1 cup maple syrup
1/2 cup milk
2 teaspoons ground cinnamon
2 teaspoons vanilla extract
1) Preheat the oven to 375 degrees. Lightly coat a 9×13-inch baking dish with nonstick spray; set the pan aside. Open the tubes of cinnamon roll dough and separate the dough into rolls — put the containers of icing aside for later. On a cutting board, cut each of the rolls into 8 pieces using a knife.
2) Put the butter in a small dish and melt it in the microwave at High power for 30 seconds. Pour the melted butter into the prepared baking dish, then spread the cinnamon roll pieces evenly over the butter in the pan. Push the pieces around to evenly spread them out.
3) Crack the eggs into a large mixing bowl; use a whisk to break them up a little bit. Measure the syrup and pour it into the eggs, then measure the milk and add it to the bowl. Finally, measure the cinnamon and vanilla and add them to the egg mixture too. Use the whisk to mix everything together until blended. Pour the egg mixture over the cinnamon roll pieces.
4) Put the pan into the oven and bake until the eggs are set and the rolls are puffy and lightly browned, about 25 minutes (set a timer so you don't forget). Carefully take the pan out of the oven using oven mitts or hot pads and set the pan on a towel on your countertop. Let the casserole cool slightly.
5) Use scissors to cut off a corner of each packet of the reserved icing. Drizzle the icing over the casserole. Use a knife to cut the casserole into squares, then lift the pieces out of the pan with a spatula. Serve the casserole warm.