Celebrating National Peanut Butter Lovers' Day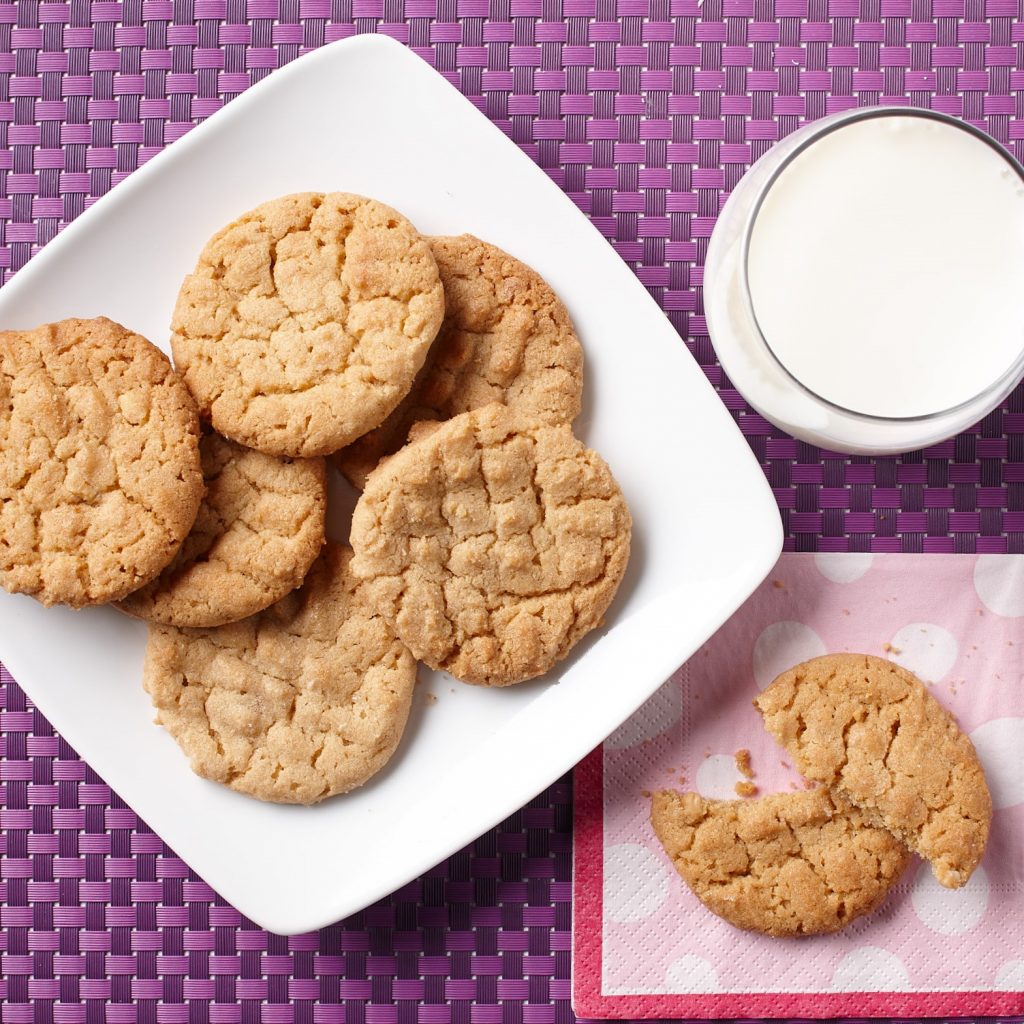 March 1st is National Peanut Butter Lovers' Day — there's a day for everything, isn't there? But when it comes to peanut butter, it certainly deserves a little love. Whether you're Team Crunchy or Team Smooth, natural or not, peanut butter is worthy of a spot on your kitchen shelf!
Did you know that the average person will eat nearly 3000 PBJs in their lifetime? And that it takes about 540 peanuts to make a 12-ounce jar of peanut butter? Or that peanuts aren't botanically "nuts" but are actually "legumes" (that is, they're a bean) because they grown underground? So much to know about peanuts!
All I know is that one of my favorite ways to eat peanut butter is in a cookie. This recipe is as good as they get too. Very simple, nothing fancy here — just a straight-up peanut butter cookie. Some folks might like to embellish theirs with oatmeal or chocolate chips, which are definitely fine (I'm all about cookies pretty much any way they come). But I'm just as happy with a plain and simple version. Give them a try and let me know what you think!
Peanut Butter Cookies
Makes 24 to 36 cookies; takes 1 hour to make
½ cup sugar
½ cup brown sugar
½ cup peanut butter, creamy or crunchy
¼ cup vegetable shortening (like Crisco)
½ a stick butter (4 tablespoons), at room temperature
1 egg
1¼ cups all-purpose flour
¾ teaspoon baking soda
½ teaspoon baking powder
Preheat the oven to 375°F. with a rack in the center. Line a baking sheet with a piece of parchment paper (or use an ungreased baking sheet). Set the baking sheet aside. In a mixing bowl, use a wooden spoon to mix the sugar, brown sugar, peanut butter, shortening, butter, and egg together until everything is blended. Add the flour, baking soda, and baking powder, then stir until the flour is completely mixed in and you can't see any powdery bits anymore.
Use a cookie scoop or a tablespoon to shape the dough into balls. (If you're using a tablespoon, try to make the balls all about the same size so they bake at the same rate.) Put 12 balls on the baking sheet, spacing them so they don't spread out and bake into each other. Now take the fork, press the tines into the dough, then dip the fork into some sugar. Now make a crisscross on top of each cookie. Dip the fork into sugar before making each crisscross (doing this helps prevent the fork from sticking).
Bake the cookies for 15 minutes (set a timer so you don't forget). When the timer goes off, check the cookies for doneness – they should be light brown around the edges and a little puffy. If they still look gooey in the middle, let them bake for 3 more minutes (set the timer again so you don't forget). If they look done, use the hot pads to take them out of the oven. Let them cool on a towel on the countertop for 10 minutes, then use a pancake turner to move them to a plate. Shape the remaining cookie dough just like you did and bake the rest of the cookies just like this batch.
Nutritional Facts per serving: 127 calories; 63 calories from fat; 7g total fat; 14mg cholesterol; 76mg sodium; 15g carbohydrate; 2g protein