Dottie's Gluten-Free Skillet Cranberry Mango Cornbread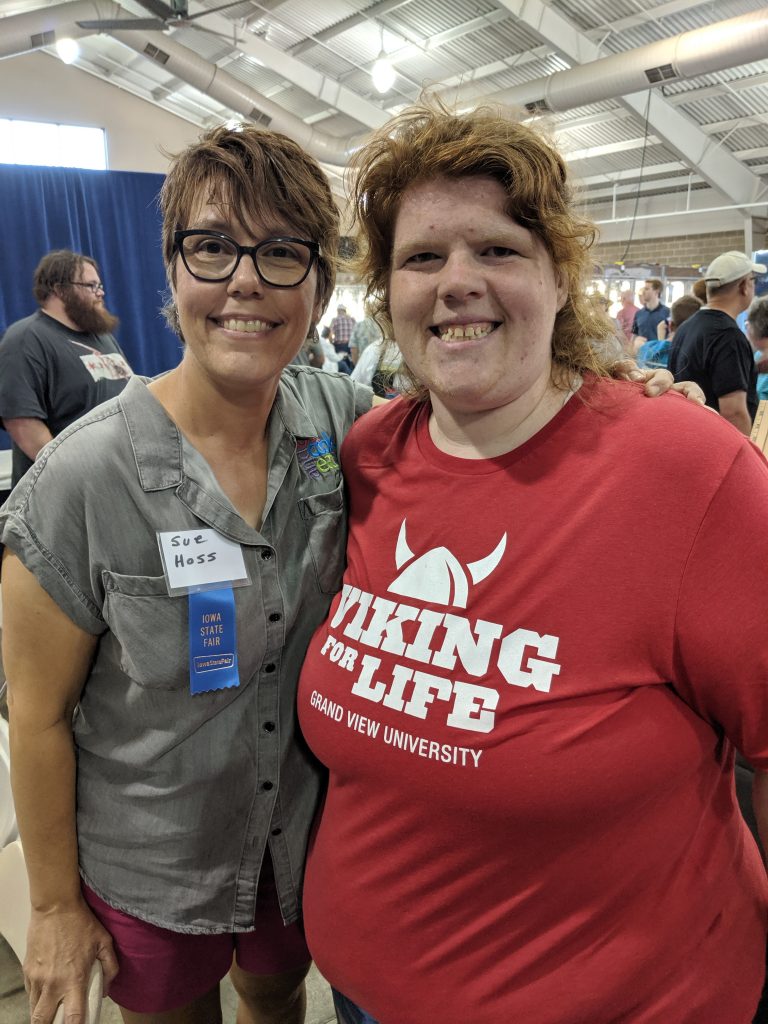 Dottie Vanderhyde of Ottumwa, Iowa, won the LCE Super Special Corn Creations cooking contest at the 2019 Iowa State Fair with this cornbread recipe. It's really delicious! You can make it with regular all-purpose flour if you'd like.
Makes 8 servings
Takes 45 minutes to make
1½ cups yellow cornmeal
1 cup 50% less sugar dried cranberries
¾ cup gluten-free all-purpose flour
½ cup chopped unsweetened dried mango
2 teaspoons baking powder
1 teaspoon baking soda
½ teaspoon salt
1¾ cups buttermilk
½ cup canned cream corn
1½ tablespoons vegetable oil
1 egg, lightly beaten
2 egg whites, lightly beaten
Preheat the oven to 450°F. Lightly coat an ovenproof skillet with nonstick spray. In a large bowl, stir together the cornmeal, cranberries, flour, mango, baking powder, baking soda, and salt. Make a well in the center of the mixture. In a separate bowl, whisk together the buttermilk, creamed corn, oil, egg, and egg whites. Pour this mixture into the well in the cornmeal mixture, then stir with a spatula just until the dry ingredients are moistened.
Put the skillet into the oven for 5 minutes and heat until very hot. Use hot pads to remove the pan from the oven (be careful — it's very hot!) and place the pan on a towel on the countertop. Pour the batter into the skillet, then use the hot pads to put the pan back into the oven. Bake the cornbread for 20 minutes or until lightly browned (set a timer so you don't forget).
When the timer goes off, check the cornbread for doneness: use the hot pads to carefully pull the rack out of the oven halfway. Poke a toothpick into the center of the bread — if it comes out clean, the bread is done and you can take the pan out of the oven. If there's batter or wet crumbs on the toothpick, push the rack in and let the bread bake for another 5 minutes (set the timer again so you don't forget). When the timer goes off, test the bread again with a toothpick. Put the skillet on the towel on the counter and let it cool in the skillet for 10 minutes, then carefully turn the pan over to remove it from the pan. Let the bread cool for another 30 minutes before serving.